Our Team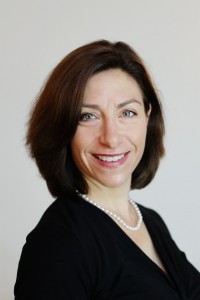 Patricia Beach, CIH, REPA – Managing Partner, Senior Scientist
Patricia Beach has over 20 years of experience in environmental and occupational toxicology, industrial hygiene and occupational health and safety. She has worked as an environmental consultant serving clients in private industry to manage environmental assessment and cleanup, development of Safety Data Sheets for new commodity chemicals, chemical exposure assessments and toxicity reviews while guiding clients to the appropriate outcome based on sound science and regulatory interpretation. Ms. Beach served at the Director-level of a biopharmaceutical firm (Chiron Corp) for seven years managing the global industrial hygiene and occupational health programs. While there, Ms. Beach established numerous programs from inception through implementation and maintenance. Having been on the inside of challenging high-tech industry, she understands the issues, challenges and strategies to effectively implement EH&S into business goals to add value to an organization
Ms. Beach's areas of expertise include:
    Laboratory and Manufacturing Chemical Safety
    Potent Pharmaceutical Compound Safety
    Reproductive Health Management
    Development and Management of Safety Data Sheets
    Confined Space Safety
    Respiratory Protection
    Hearing Conservation
    Indoor Air Quality Program (including Lead Based Paint, Asbestos and Mold Abatement)
    Industrial Hygiene Assessments
    Biological Safety (Bloodborne Pathogens)
    3rd Party Contractor Safety and Risk Management Programs
    Design Requirements and Review of new laboratories, including containment facilities for potent compound development
Ms. Beach offers a unique blend of strong technical skills and business acumen to effectively communicate the issues to a range of stakeholders from industrial operators to executive leaders to solve problems always with the business needs in mind.
---

Robert Harris, REPA – Partner, Senior Scientist
Mr. Harris has over thirty years experience in environmental analytical chemistry and toxicology. Knowledge of biology, chemistry, and environmental tests and procedures enables Mr. Harris to delve to the molecular level, if necessary, to reliably identify contaminants and ascertain risk.
As a laboratory manager for the University of California and as an environmental laboratory owner and businessman, Mr. Harris developed methodologies for environmental analysis, including the now-standard assays for polychlorinated biphenyls in water, soils, and oils.
In the early 1990s, he assisted in and directed development of environmental policies and procedures for the Mexican government's equivalent of the U.S. Environmental Protection Agency.
As a successful businessman in the environmental testing field, Mr. Harris has efficiently negotiated the maze of regulations covering hazardous materials and wastes and developed considerable expertise in electronic data management.
He frequently serves as an experienced and qualified environmental expert witness.
Also see article about Mr. Harris reprinted from Sonoma Business Magazine.
---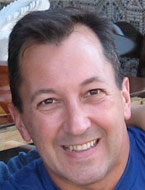 Walter Beach, REPA, PMP – Partner, Managing Director
Walter Beach has over 28 years experience in project management, financials and regulatory compliance. He has performed and managed numerous Phase I & II projects and has served as the project manager on several large projects on behalf of HLENV. He has a background in computer engineering and database development and has built e-tools for clients to manage occupational health and safety data and build reports to better communicate health and safety program compliance to management teams.
---
 Senior Team Members at Harris & Lee:

Cathy Neumann, REPA
Cheri Page, P.G.
Colleen Thornton, MPH, CIH
Megan Kimmel, MS, CSP
Stephen Johnson, CEG, RG
Tina Hariu, P.G.
Marc Seeley, RG, CEG, REA II
Dave Bush, REA